Unicorn Horn Eyeliner Is The Latest In Ethereal Makeup Trends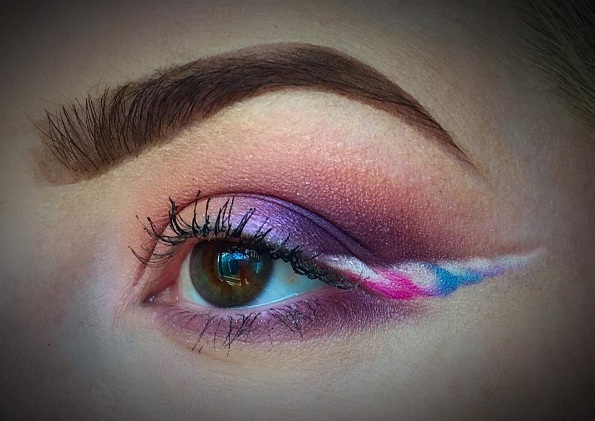 Photo: krissiikiwii on Instagram
For makeup addicts who are already hunting for a brand new beauty trend, the look of unicorn horn eyeliner just may help you channel your love of fantasy. While ribbon eyeliner previously made a grand appearance this year, unicorn eyeliner is a new spin on this trend that draws its inspiration from the mystical beast.
Photo: guzellikmeselesi on Instagram
Similarly, unicorn horn eyeliner is an exaggerated take on the classic winged eye and features a swirly effect. With an elongated wing and multicoloured spirals, unicorn horn eyeliner certainly brings the fantastical beast to mind. With the holiday season around the corner, this eyeliner trend just may inject a hint of whimsy into your seasonal makeup regimen.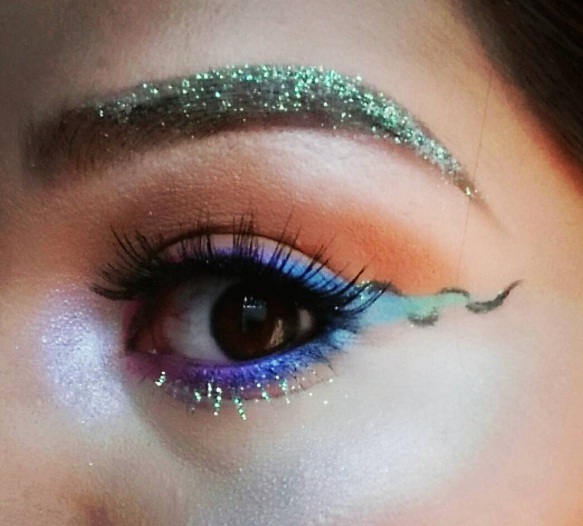 Photo: melyza_haro on Instagram
To rock the look in true style, try combining your unicorn eyeliner with brilliant pastel-coloured eyeshadow and luxurious dark lashes. Meanwhile, face glitter, bold eyebrows and flawless skin can easily complete your look. Whether you want to stun on a night out or simply experiment with a quirky new beauty trend, here's a closer look at this strangely beautiful eye makeup fad.
---
---