Mrs. Universe Beauty Queen Ashley Callingbull Shares Her Secrets To Flawless Skin And Hair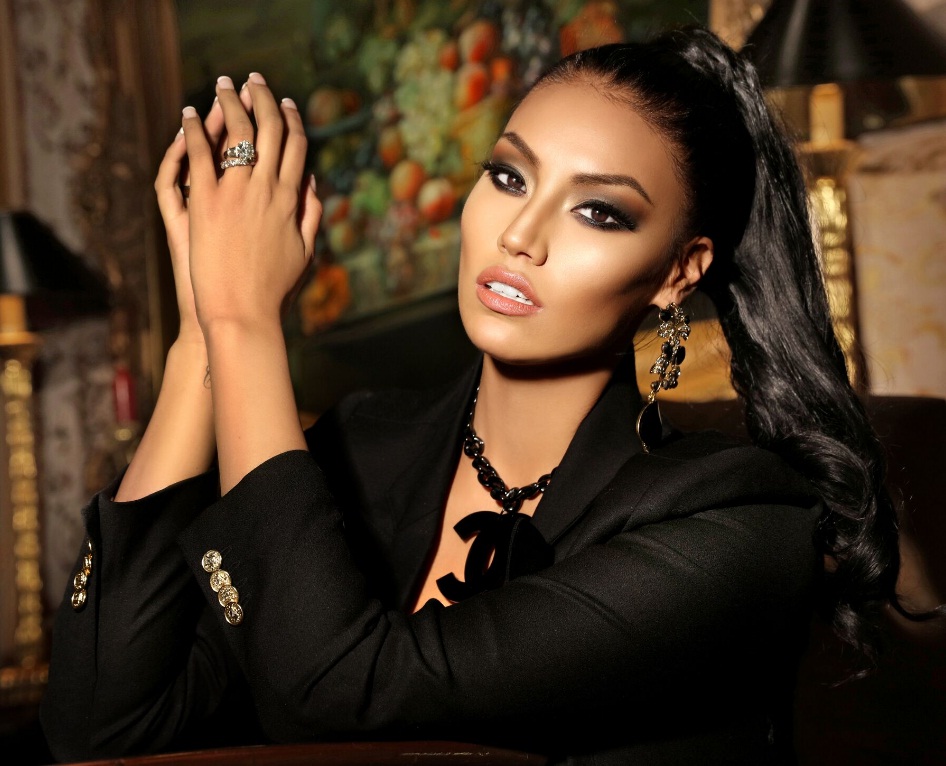 With her lustrous raven locks and glowing tan skin, Ashley Callingbull captured the spotlight when she was officially titled Mrs. Universe last year. While the 27-year-old beauty queen, actress and First Nations activist certainly cuts an impressive figure, she's also far more than just a pretty face. Born at Enoch Cree Nation in Alberta, Callingbull studied drama at Concordia University of Edmonton. Since then, Callingbull has become renowned for her advocacy work, which benefits native youth and strengthens her community.
Recently, Real Style caught up with Callingbull at the Manitobah Mukluks Storyboot School at Bata Shoe Museum in Toronto. The pageant winner currently acts as an ambassador for Manitobah Mukluks Storyboot School, which teaches the traditional art of mukluk making. Here's what Callingbull had to share about her skincare, pageant makeup and hair care tips and techniques.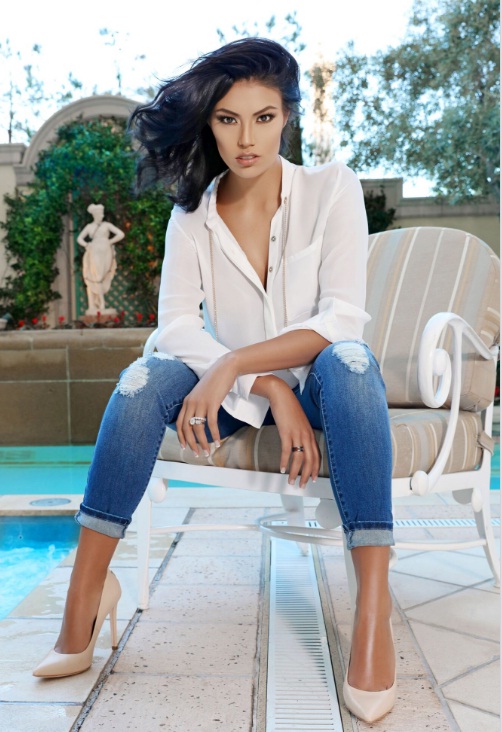 Real Style: Do you ever use traditional native remedies or treatments in your beauty regimen?
Ashley: I can't really talk about traditional ceremonies, because it is sacred. But water- drink a lot of water and also stay away from drugs and alcohol. It's just part of who I am. That's just something I didn't do, because of the sweat life and ceremony life.
Real Style: As a beauty queen, what are some of your must-have skincare and makeup picks?
Ashley: Face masks, for sure. When you're at the pageant, you dry out from wearing makeup all week. That's something that's really important. You always have to stay really hydrated and get as much rest as you possibly can. Also, lotion for your body. There's a lot of funny beauty tricks that I do. One of the things I have that's one of the most fantastic things, that a lot of people don't know, is that my eyebrows are tattooed. Eyelashes are definitely important for beauty. I always carry a powder around, because I'll get shiny on stage and you never want to be shiny.
Real Style: Tell us about your hair secrets for maintaining gorgeous locks.
Ashley: I usually would have extensions when I go do pageants, but I'm not doing pageants anymore. I cut my hair short so it could be alive! I like having short hair, so it's easier to maintain, because I travel like crazy. My hair is naturally straight, and I try not to curl it or put a lot of product in it, because I'm trying to keep it healthy. I let it air dry, it's the best thing for my hair and I put on hair masks once a week.
Real Style: How do you stay fit and active with a busy schedule?
Ashley: I love to run, and I run maybe four to five times a week. It's a way for me to really calm down and not think about anything that is going on during the week. I have a really hectic lifestyle and I'm always constantly busy, so it's a way for me to forget what's going on and just enjoy running.
Real Style: What is the best beauty advice that you've ever received?
Ashley: Drink a lot of water and don't have any pop, because it's bad for your skin.
---
---