"Laid In America" Star Syd Wilder Shares Her Beauty Must-Haves And Foolproof Fitness Tips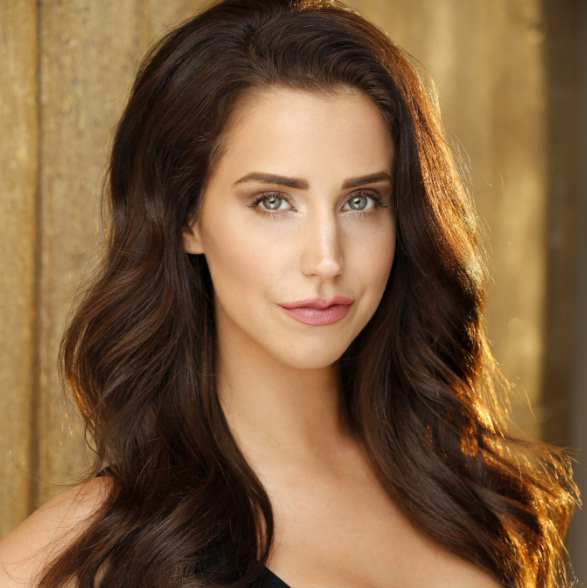 With a jam-packed schedule as an actress, comedian and YouTube personality, it's no surprise that Syd Wilder is a busy woman. Yet despite her rising career, the Laid In America star somehow manages to look effortlessly pretty and wide awake. Wilder, who recently starred in the comedy film as leading lady Scarlett, caught up with Real Style about her beauty secrets. From her essential skincare routine to her grueling regimen for maintaining a toned physique, Wilder shared her tips for looking incredible from head to toe.
Real Style: Do you have a beauty product that you absolutely cannot live without?
Syd: My favorite beauty product is probably my La Mer eye cream. It's my biggest indulgence and I can't live without it.
Real Style: Tell us about your skincare regimen for keeping your skin healthy.
Syd: I try to use my Clarisonic every night. I use the cleanser, exfoliator, a toner and a moisturizer. During the day I am adamant about putting on my sunscreen. I use Neutrogena SPF 75 face lotion.
Real Style: How do you maintain your hair?
Syd: I've actually lost a lot of my hair this year, but I use clip in extensions and it really helps make my hair look fabulous! I take hair pills and I make sure to take out my clip in extensions the second I'm done being photographed. Clip in extensions can cause a little bit of damage if left in for too long, so don't sleep in them!
Real Style: Describe your typical workout routine for keeping fit and in shape.
Syd: My typical workout routine is either doing 30 minutes of cardio first thing in the morning or weight training later in the day. I try to eat really healthy so that way I don't have to work out all the time but I definitely have my cheat days and I have the body type that shows it! When I do weight training I focus on a different area of my body each day and I usually train four to five times a week.
Real Style: What is the best beauty advice you've ever received?
Syd: The best beauty advice I ever received was to always take your makeup off at night even if you're tired and you don't want to go through the whole routine. If you have face wipes by your nightstand that you can use to take off the makeup, it'll be much better for your skin than going to sleep with a full face of makeup on.
Photo: Paul Smith
---
---