Elyse Levesque Of "Shoot the Messenger" Shares Her Hottest Skin, Makeup And Health Secrets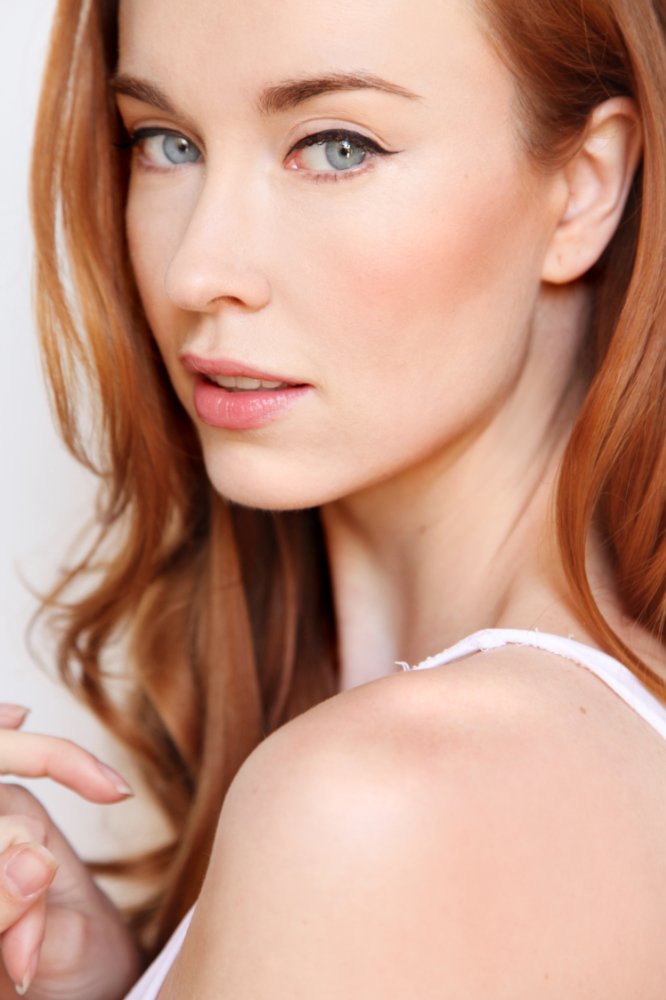 Canadian actress Elyse Levesque certainly steals the spotlight with her glowing, fresh-faced beauty. After all, a quick glance at the 31-year-old Shoot the Messenger leading lady reveals a porcelain complexion and flowing locks. Levesque plays the tenacious and sharp protagonist Daisy Channing on the CBC series, a role which sees her portraying a young journalist researching a murder case.
Real Style went behind the scenes, and investigated Levesque's killer beauty for ourselves. From her must-have product picks to her healthy diet tricks, here's what she had to share about her regimen for staying gorgeous.
Episode 8 of Shoot the Messenger airs tonight at 9 p.m. ET on CBC.
Real Style: What are your five favourite beauty products?
Elyse: I love anything Murad. I own all of their products. They have this Hydro-Dynamic Ultimate Moisture, and I use that all the time. Stila makes this amazing rouge that comes in a compact (Convertible Color) and I've only recently found this. I think it's the best invention of all time. The Clinique Chubby Stick in a Curviest Caramel is my favourite, and I love Fresh's Black Tea Instant Perfecting Mask.
Real Style: How do you maintain your fiery red locks?
Elyse: The struggle is real for that. Right now, my hair is a bit darker. I've kept it darker for Motive. I did that because the red dries out my hair. My hair grows so fast- when I was doing Shoot the Messenger, I would have to dye it every two weeks. Hair masks are a big one. The other thing is, living in Los Angeles, to get a really good hair filter. The water there will just destroy your hair.
Real Style: Describe your skincare regimen.
Elyse: I do the morning and night schtick. Most of my products I put on at night, and I use a lot of Dermalogica. If I have a blemish, I'll put a little bit of cream on it. I use a toner by a French line called Biologique Recherche. It does a good job of helping to balance the skin and fixing any impurities. Then, I do an under eye cream and a lotion. Nothing too complex, every so often I'll exfoliate. If I can, I try to get a facial once a month.
Real Style: How do you keep up a healthy diet, despite a busy schedule?
Elyse: When I'm working, I find that I'm probably way better fed, because everyone's always making food for me. I'm a very healthy eater; I eat a lot of vegetables. Not so much on the fruit side, but I love vegetables. I try to eat a pretty healthy diet. My only vice is chips and French fries really.
Real Style: What is your signature makeup look when you're off the set?
Elyse: I do really simple skin; I don't do any contouring or anything like that. Even a Laura Mercier Tinted Moisturizer, something like that which is not too heavy, and sunscreen. When you're fair and living in California, it's a necessity. My signature eye that I do is the littlest bit of liner on the outside of both of my eyes and a white or nude colour on the inside. Other than that, just brush out my unruly brows and that's about it.
Photo: IMDB
---
---