TONI&GUY Salon Owner Clarissa Borg On Fall's Most Coveted Makeup & Hair Trends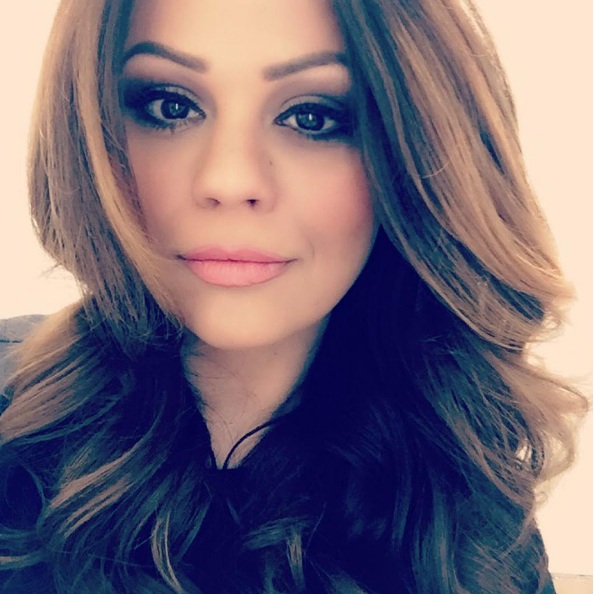 Photo: fgitoronto on Instagram 
With the winds of autumn quickly encouraging beauty addicts to embrace the season, makeup looks have officially turned dark and soulful. Similarly, our summer highlights have gradually faded, leaving our dehydrated strands in need of some tender loving care. While we may have revamped our wardrobes for Fall 2016, beauty looks can't be too far behind as we truly soak up the changing climate.
Recently, Real Style caught up with TONI&Guy salon owner and cosmetic director Clarissa Borg at a Fashion Group International Trend Forecasting event about the latest in hair and makeup. The Toronto-based beauty professional addressed the season's leading trends, from the influx of sparkling metallics to rich plum shades. From Borg's must-have lipsticks shades to her techniques for maintaining your luxurious strands, here's how to prepare for autumn beauty now.
Real Style: What are some key makeup trends for Fall/Winter 2016?
Clarissa: A key makeup trend for sure is going to be metallic colours. I know we talked about 1970s influences coming in next year, but you are seeing some sort of '70s and '80s this year. The metallic lip is going to be huge, and is making a comeback because we've been matte for so long. As far as eye makeup goes, for fall/winter, you're always into a smokey eye. You are again though, going to see some metallics. You're going to mix and match with metallics. You can go straight with metallic, if you'd like a higher shine; you're going to moisten your metallic to get that real sheen look on the eyes as well.
This fall, you're still in your fall colours. You're starting to see re-introducing silver. We've been gold and rose gold for the last little while. Rose gold is still going to be very popular, but you're seeing it more in the hair. Plums and blacks are also always staples for fall.
Real Style: Do you have any favourite lipstick shades for the season?
Clarissa: It's always a dark plum, but you're seeing it with a pop of colour and also in a metallic. That's what's going to change it, from what we've been seeing the last couple of years. In the fall and winter, everyone who does smokey eyes still goes with the nude lip. The nude is still going to be here for fall, but you're going to see it in a metallic paired with a dark eye.
Real Style: What are your favourite Fall 2016 runway beauty trends?
Clarissa: A more exaggerated eyeliner, I usually like the cat eye a lot. The cat eye is getting exaggerated, sometimes even to the point of being an outline. The last couple of years, we've been doing it thicker. I like that the eyebrows are actually going a little bit thinner again. You're always seeing smokey [eyes] for fall/winter, and it will be a little more rounded this year.
Real Style: What are some of your favourite hairstyles for Fall/Winter 2016?
Clarissa: You're still seeing a lot of long hair, but it's starting to go a little more mid-length. Beach waves are going to be in, from this year until next year. As we transition into next year, [hair] is more pulled out, distressed and lived in. Right now, we're kind of still seeing it more manipulated and large.
Real Style: How can you care for your hair as the weather changes?
Clarissa: We always advocate treatments. A lot of people lighten their hair in the summer, if they want to maintain that, the cold weather also wreaks havoc on the hair. You see over-bleaching and over-lightening, which leaves you with dry ends. We're advocating Olaplex in the hair. Olaplex is basically a chemical reconstructor that's added to your bleach, lightener or colour mixture to prevent any damage. Any clients who come in and want to go lighter, right away we start them on that. We call it insurance for the hair. We start Olaplex standalone treatments, and we also have an assortment of TONI&GUY hair masks that will replenish all the moisture in the hair to reduce the dryness and static.
---
---