"Chalk It Up" Actress Rachele Brooke Smith Talks Her Best Beauty Secrets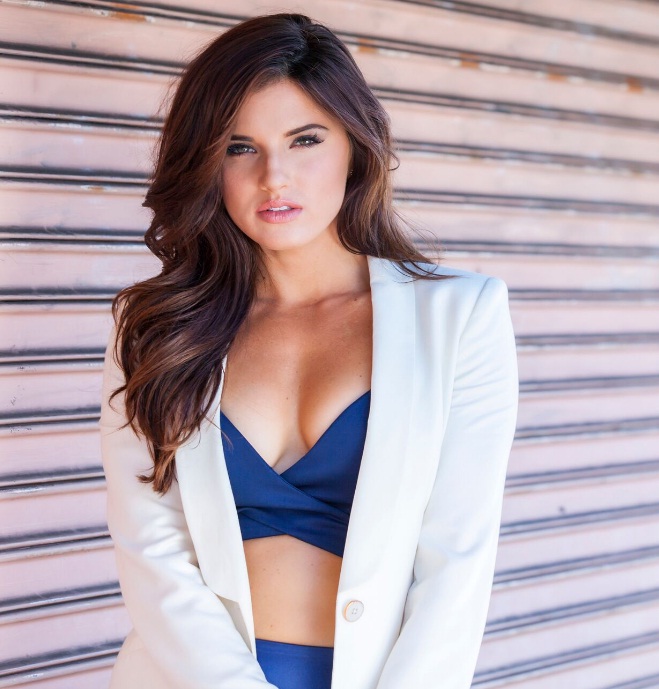 As the feisty and bold dancer Angelina in Chalk It Up, actress Rachele Brooke Smith channels her inner powerful athlete on the screen. The gorgeous 28-year-old star's latest film hits VOD and iTunes today, and sees her returning to her sporty roots. As a former gymnast herself, Smith stuns with her toned physique, natural beauty and healthy skin. We spoke to the multi-faceted and versatile actress about her favourite products, secrets for a sculpted body and key makeup look.
Real Style: What are your favourite beauty products?
Rachele: I love the Neutrogena Healthy Skin Enhancer. I can definitely tell if I don't use that on a daily basis. I like to feel like I have some sort of colour to me, so I love that. I also don't go anywhere without Cityswept Finish by Bumble & Bumble. It's my favourite hair product ever. I always have gardenia eye concealer cream. It has a little bit of collagen and caffeine, and is a great under eye concealer.
Real Style: You're known for your fitness and athletic abilities! What is an average workout like for you?
Rachele: I get really bored really easily, so I'm a big believer and advocate of changing it up. One day, I'll do a power yoga or hot yoga day, and then go into a more intense day of HIIT training or boxing. I always have a bit of dance in there too.
Real Style: How do you keep up a healthy diet, despite your busy schedule?
Rachele: With diet, it's so much of a lifestyle. I don't believe in dieting, but I do believe in the lifestyle that you want to live. I had a stomach problem growing up, so it put me on this path to always researching and studying out of necessity. A lot of people have so many issues like depression, obesity or chronic illness that has to do with gut health.
Real Style: What is your signature makeup look?
Rachele: I would definitely say natural, but I also love golds. I think the one thing that makes a big difference is a contour palette. I love having a little bit of bronzer of some sort and I love looking golden.
Real Style: What is the best beauty advice you've received and why?
Rachele: I don't think people realize that what we eat and your stress levels impact the way that you look. Not just your body, but your face and your overall well-being. I really do believe that inner beauty is so much more than any kind of outer beauty.
Photo: Lesley Bryce 
---
---
SUBSCRIBE NOW
Free to join! Get the hottest fashion, beauty and celebrity news, enter exclusive subscriber giveaways and be the first to receive the full digital version of REAL STYLE magazine.
JOIN NOW!