Canadian Songstress Kreesha Turner On Her Signature Eyebrows, Skincare And Curly Hair Tips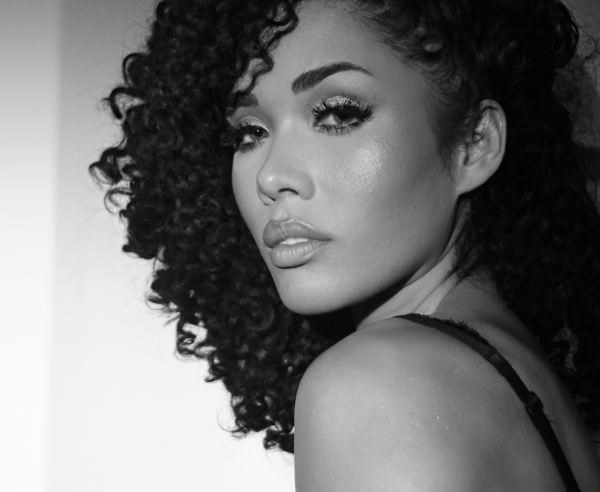 With her trademark thick arches, glowing tan skin and striking green eyes, there's no denying the fact that singer-songwriter Kreesha Turner is a beauty. The 31-year-old Jamaican-Canadian recording artist stole the red carpet at last night's TIFF 2016 premiere of King of the Dancehall. Turner, who plays antagonist Kaydeen in the new Nick Cannon dancehall movie, looks equally as gorgeous away from the screen. Real Style caught up with the Canadian-born and Jamaican-raised star about her beauty bag essentials, signature makeup and how she maintains her voluminous curls.
Real Style: What is your signature beauty look?
Kreesha: I am a stickler for eyebrows. Eyebrows are my obsession, and when I see bad eyebrows, I get a twitch because I just want to fix them! Eyebrows to me are the frame to a picture, the most important element. I haven't really had to do too much; I've always kind of had thick eyebrows. I was so happy when they came back into style.
Real Style: How do you maintain and cleanse your skin?
Kreesha: A lot of people are really bad at wiping off their makeup when they go to bed. That is my number one recommendation, to always wipe off your makeup. When you sleep, your body is in its restorative phase and it absorbs everything that is on it. You want to remove it before your body has an extra chance to absorb it.
Real Style: What are some must-have products that are in your beauty bag right now?
Kreesha: I'm big on Vitamin E oil. I always put that on my face a couple of times a week, before I go to bed. Sunscreen is A-1, and I don't like wearing too much foundation when I'm not doing press. For everyday, I'm more about a tinted moisturizer. If I don't put on anything, I have one of those eyebrow kits with the comb, gel and shadow. Highlighter is very important; I'll just put on my tinted moisturizer, comb my eyebrows and put on a little highlighter.
Real Style: Tell us about your hair regimen for caring for your gorgeous curly locks.
Kreesha: My curly hair is all about conditioning. I don't really shampoo my hair as much, I probably wet my hair every two to three days and put conditioner in it. With curly hair, you don't want to strip the hair of its oils. Strong shampoos strip the oils, so I use ones that are ammonia-free and paraben-free. My shampoo doesn't sud up, it kind of goes on like a cream. I use it once a week. In between that, I just put on leave-in conditioner. Curls are all about maintaining moisture.
---
---
SUBSCRIBE NOW
Free to join! Get the hottest fashion, beauty and celebrity news, enter exclusive subscriber giveaways and be the first to receive the full digital version of REAL STYLE magazine every month.
JOIN NOW!