Canadian Beauty And "The Bachelor" Star Sharleen Joynt On Skincare And Natural Makeup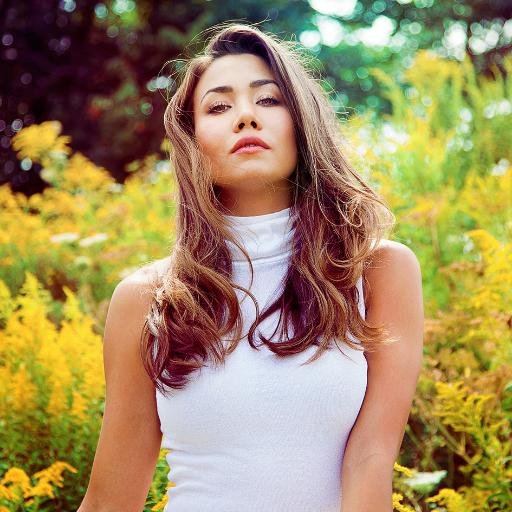 Canadian beauty Sharleen Joynt first made a splash as a contestant on Season 18 of The Bachelor, where she impressed audiences with her proudly Canuck elegance and class. Two years later, the 31-year-old Ottawa-born opera singer is based in New York City and embracing life away from the reality TV screen. Joynt is now solely focused on her passion for singing as well as her blog www.alltheprettypandas.com, and is set to perform with the Orlando Philharmonic in October.
Real Style caught up with the talented soprano and former reality star, who recently made an appearance in Toronto at the Laneige Beauty Roadshow. We spoke to Joynt about her skincare routine, must-have beauty products for her busy lifestyle and the greatest makeup advice she's ever heard.
Real Style: Can you describe your skincare regimen to us?
Sharleen: I'm all about hydration. I love anti-aging products that are out there, but I feel for me, hydration is the number one thing. I'm always trying to hydrate my skin. I love [Laneige] products. I like that it comes from that core value of hydrating, it's preventing by hydrating.
Real Style: As a jetsetting Canadian girl who is now living in New York City, what are your top travel beauty buys?
Sharleen: I use the [Laneige] sleeping mask and Aquaphor around my eyes on long flights. It's an ointment for chapped skin. I wash my face religiously. I don't believe in wipes, you're not really washing your face when you do that. I also use prescription Tretinoin (retinoids), which I really believe in. Biologique Recherche has this P50 Toner- life changer!
Real Style: Tell us about your daily makeup routine.
Sharleen: Concealer, eyelash curler and mascara, if I could only have three things. I need the eyelash curler, because I have short, straight Asian eyelashes.
Real Style: Do you have any celebrity beauty icons?
Sharleen: Margot Robbie, she's so stunning. Who doesn't have a girl crush on Margot Robbie? I think she always looks like her! She can wear a lot of makeup or very little, and always look like herself. I think it's neat to be able to transform, but it's also nice to have your own identity that way.
Real Style: What's the best beauty advice that you've received?
Sharleen: My mom- less is more! It's better to look like you're not wearing enough than like a clown. My mom wears no makeup, she has amazing skin.
Photo: Laneige 
---
---
SUBSCRIBE NOW
Free to join! Get the hottest fashion, beauty and celebrity news, enter exclusive subscriber giveaways and be the first to receive the full digital version of REAL STYLE magazine every month.
JOIN NOW!