AmorePacific CEO Bradley Horowitz Talks Korean Beauty And Laneige Skincare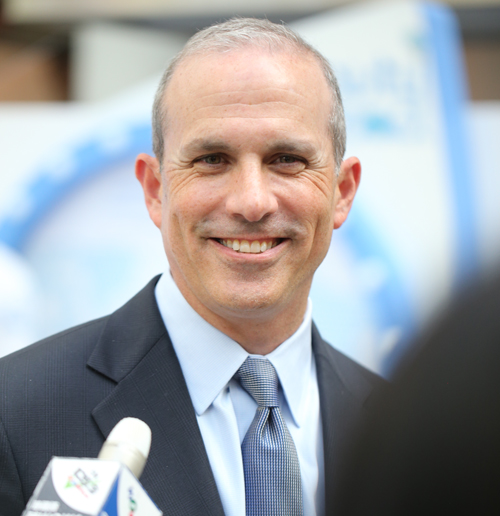 With the rise of Korean skincare outside of Asia, it's no secret that glowing skin and natural-looking complexions are officially in demand. Recently, Real Style had the chance to chat with Bradley Horowitz, the North American CEO of South Korean beauty company AmorePacific. Horowitz, who was in Toronto at the Laneige Beauty Roadshow, spoke to us about his tips for maintaining flawless skin, his celebrity beauty icon and more. Here's what he had to share with us about the benefits of water-based skincare, as we prepare for the arrival of early fall.
Real Style: What are some reasons that Korean beauty is increasing in popularity in North America?
Bradley: The beauty industry is always led by innovation. When you think about over the past three or four years, some of the best innovation in our industry has come from Korea. Those are products like BB creams, CC creams, cushion products, sleeping masks and brightening products. So for me, it always starts with innovation. Right now, the epicentre of innovation is really happening in Korea. Laneige is owned by a corporation named AmorePacific, which has a 40 [percent] share of the beauty market. If you kind of believe that there is a KBeauty wave happening, then AmorePacific is leading it. Laneige is our go-to brand for Canada, for KBeauty.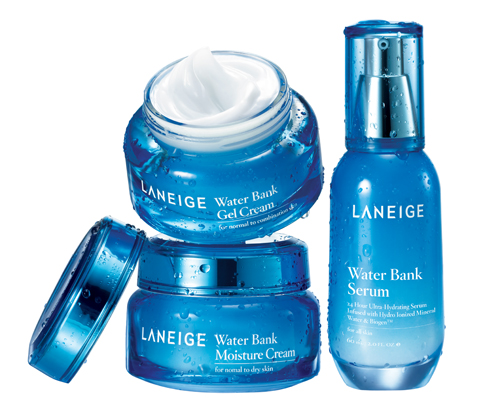 Real Style: Laneige is known for its usage of water. What are some of the skincare benefits of water?
Bradley: We infuse our products with skin perfecting minerals. We put in minerals like magnesium, manganese, zinc, sodium, calcium. They deliver benefits from the lowest levels of the skin, predominantly for hydration. The hydration line that is quite popular is called Water Bank.
Real Style: Do you have a favourite product from the line?
Bradley: Our bestselling products are our sleeping masks. What we're really innovative about is we created a sleeping mask that you can actually go to bed with. When you wake up in the morning and you wash your face, it's amazing. We have a Sleepscent technology in there. So it actually through aromatherapy gives you a better night's sleep, including making your skin hydrated and looking great for the next day.
Real Style: How can we care for our skin as we change seasons from late summer to early autumn?
Bradley: The sleeping mask, you use year round. In our Water Bank line, we have the Water Bank Moisture Cream. Next year when it's wintertime, we are going to be delivering a Water Bank Moisture Cream Intense that is an even richer version of the product, to help with the very dry and cold weather in Canada. You can look forward to seeing that in Sephora, probably at the beginning of next year.
Real Style: Who would be your celebrity skincare icon, if you had to choose a star with a gorgeous complexion?
Bradley: I think Jennifer Lopez always has beautiful skin! For me, her skin always seems like it's glowing. She's pretty close to my age, but she looks a lot better than I do! She looks fantastic.
Real Style: What is your top skincare advice?
Bradley: Whatever you do, you have to be consistent and use your products. I always think you need to cleanse, tone, moisturize and use a great night cream. My advice is to develop a good regimen and stick to it!
Photos: Laneige 
---
---
SUBSCRIBE NOW
Free to join! Get the hottest fashion, beauty and celebrity news, enter exclusive subscriber giveaways and be the first to receive the full digital version of REAL STYLE magazine every month.
JOIN NOW!