Kat Von D Beauty Line To Become Completely Vegan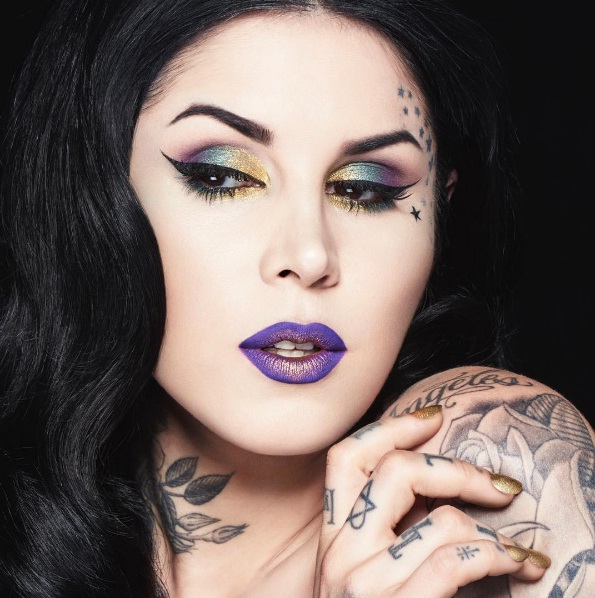 Photo: katvondbeauty on Instagram 
For vegan fans of tattoo artist and makeup artist Kat Von D, it looks like breaking beauty news is in the air. According to Allure, the 34-year-old makeup lover has just announced that her eponymous beauty line will become 100 percent vegan.
Von D shared the update in an interview with vegan lifestyle magazine Laika. Although Kat Von D Beauty states that it only carries ethical products and does not test on animals, the switch to becoming a vegan-friendly brand is new.
In a comment to Laika, the edgy bombshell described her inspiration to fully embrace a vegan product line.
"When I launched [the line,] I was not sober; I was not vegan yet. So I had no idea about ingredients in formulation," she said. "I would always think it was funny when brands would be like, 'Oh, we're vegan.' Yeah, well, you don't eat lipstick. [I was] super ignorant, you know?" she said.
Von D, who became vegan herself after launching her line, claims that she discovered that her products contain carmine. This wax is insect-based, and derived from the wings of beetles. As well, vegan beauty products avoid any animal by-products, such as honey and beeswax.
---
---