Crisp White Manicure Ideas For Summertime
For beauty lovers who prefer snowy white talons to bold and brilliant colour, the arrival of summertime offers a perfect opportunity to refresh your tips. Whether you're heading to an evening gala or a wedding, there's nothing quite like ivory and cream-coloured fingertips for a flawless manicure. As nail addicts prepare to update their fingertips, here are a few gorgeous yet simple ideas to keep in mind.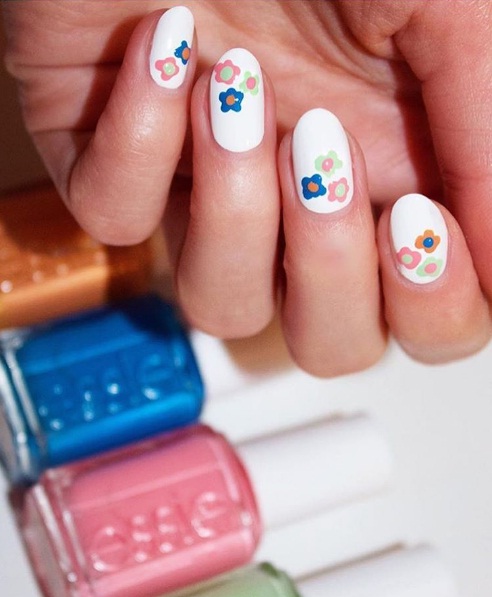 Photo: essiecanada on Instagram 
Striking white nails decorated with rainbow-hued flowers: For a sleek and stylish manicure statement, try polishing your nails with a white matte polish. Next, take your beauty inspiration from this nail art idea, which uses shades from Essie's Resort 2016 collection for an accessorizing finish. Try adding tiny blossoms in shades of mint green, tangerine, pale pink and bright aqua blue.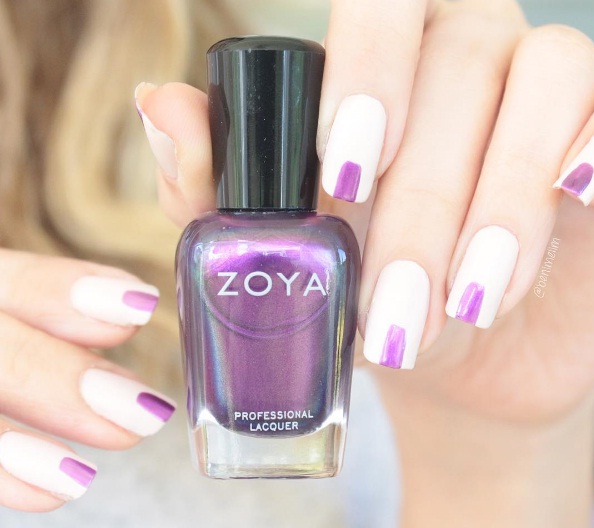 Photo: zoyanailpolish on Instagram
Long white tips adorned with violet accents: If you prefer unexpected pops of colour, try filing your long nails into a rectangular shape and painting on white nail lacquer. Bring a contrasting effect to your mani by painting on tiny squares of shimmering violet nail colour, like this Juno shade by Zoya.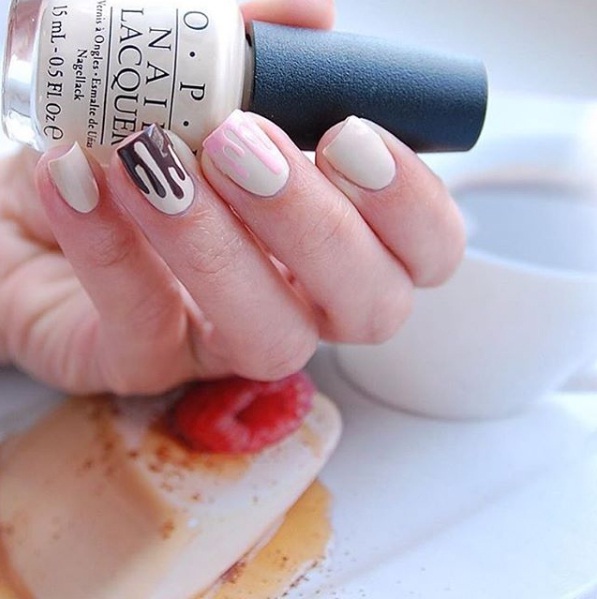 Photo: opicanada on Instagram 
Cream-coloured manicure with splashes of brown and pink: This season, try bringing the icy fresh vibes of Neapolitan ice cream into your everyday manicure. Polish your fingertips with an off-white polish, and add statement drips of pink and chocolate brown nail colour to two fingernails.
---
---