Cool Canada Day Manicures To Capture Your Inner Canuck
If you're a proud and patriotic Canadian beauty, chances are your manicure look for the coming days will involve plenty of red and white. Whether you hail from the Prairies or call Toronto home sweet home, Canuck pride is in the air as we anticipate July 1. This Canada Day, try drawing your nail inspiration from the colours of the Canadian flag and showcasing the True North on your fingertips. Here are our favourite Canadian themed nail art ideas, just in time for the festive occasion.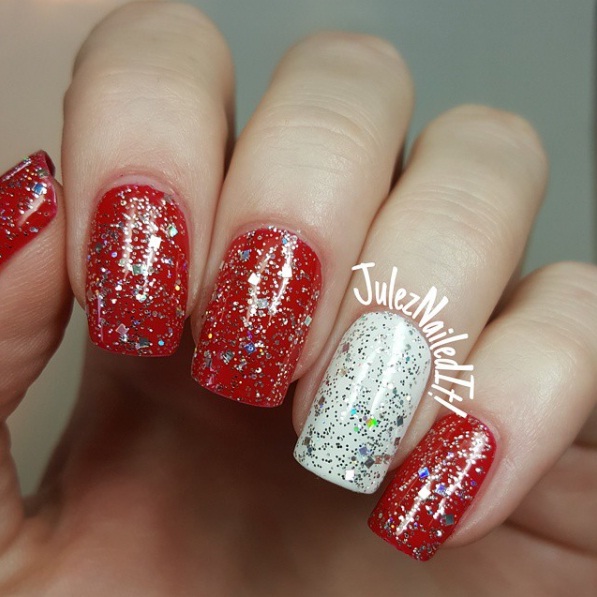 Photo: juleznailedit on Instagram
Bold red and white glittery tips: For anyone looking to embrace the patriotic spirit without going overboard, try accenting your fingernails with bright red nail polish and a single white statement nail. Meanwhile, eye-catching silver glitter used as a top coat brings your manicure statement to life, for an instantly party-ready manicure.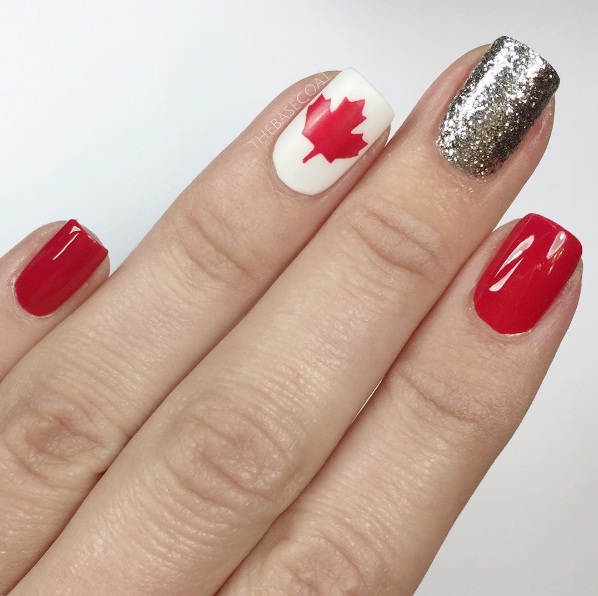 Photo: thebasecoat on Instagram 
Gleaming scarlet and metallic nails with maple leaf stencils: If you prefer a playful alternative to sparkling tips, try experimenting with nail art and taking a plunge into the Canada Day beauty vibes. Polish three fingernails with a scarlet or candy apple red polish, and paint your remaining fingernails with a striking ivory shade and a glittery silver colour. For a finishing touch, add a red stencilled maple leaf on the white fingernail in order to show off your True North love.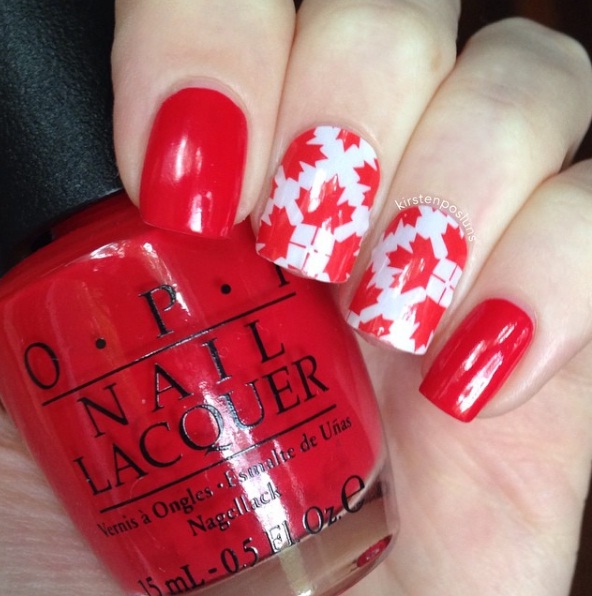 Photo: kirstennailedit on Instagram 
Playful red and white maple leaves: Since maple leaves are the ultimate Canadian symbol, try adorning two white-painted fingernails with brilliant red leaf nail art. To add a contrasting vibe to the tiny maple leaves, polish your other three fingernails with a creamy rich red shade. This particular nail art idea uses OPI's Red My Fortune Cookie nail polish.
---
---