Bracelet Nails- The Bejewelled New Trend In Nail Art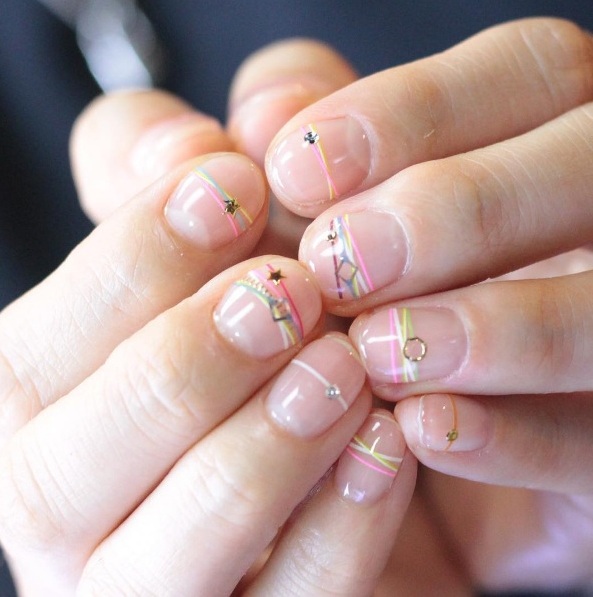 Photo: unistella_by_ek_lab on Instagram 
For manicure maniacs who are looking to incorporate a touch of glamour into their summertime nail art, try taking your cues from the latest Korean beauty trend. Known as bracelet nails, the look of bejewelled nails has officially caused a sensation on social media.
Beauty lovers are adorning their fingertips with tiny shimmering charms, which are being placed over clear or white nail polish. These little faux gems bring a decorative finish to the fingernails, which explains the bracelet like inspiration behind the emerging trend.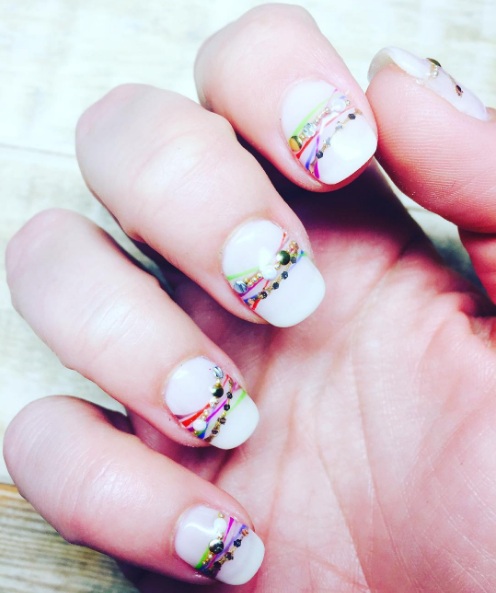 Photo: juanapye on Instagram 
According to Daily Mail, these embellished nails are possibly inspired by the idea of a friendship bracelet. In fact, some nail artists are even turning to thread and authentic metals to craft the ultimate bracelet manicure.
Photo: unistella_by_ek_lab on Instagram 
If the season's ice cream nails aren't quite to your liking, sparkling bracelet nails just may encourage you to leave the arm candy at home in favour of a magnificent mani. With rhinestones and contrasting rainbow stripes completing the look, the latest nail trend is sure to seize attention.
For anyone looking to return to their schoolgirl days, this playful mani just may be a whimsical touch for Summer 2016.
---
---