Sweet Almond Oil Is A Must-Try Beauty Ingredient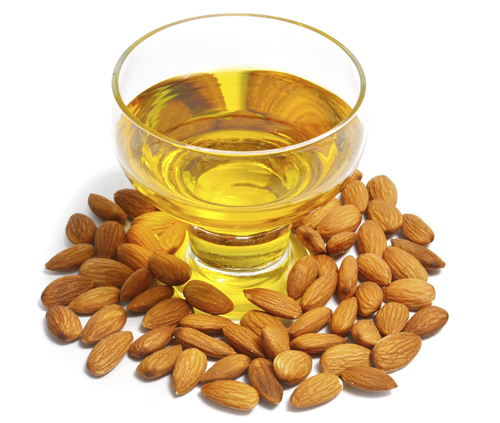 Although most beauty addicts have heard of almond milk, the oil that is derived from these tree nuts also offers surprising skincare benefits. Almond oil, which is created by cold pressing dried almonds, can help to effectively refresh a dehydrated complexion.
According to a study published in the journal Complementary Therapies in Clinical Practice, almond oil contains emollient and sclerosant properties. While emollients can smooth the skin, sclerosants can treat abnormalities like spider veins. As a result, the study discovered that almond oil may improve the skin tone and help to reduce the look of scars.
Due to its nourishing nature, almond oil also keeps the skin moisturized and is said to offer anti-inflammatory skin advantages. For those who suffer from skin-related allergies, dry skin or conditions like eczema, this beauty oil may also be a solution.
If you're concerned about maintaining your youthful good looks, you might also want to incorporate almond oil into your skincare regimen. This antioxidant-rich ingredient is a strong source of vitamin E, monounsaturated fatty acids and protein. In fact, the oil just may help to brighten dark undereye circles and keep visible signs of aging at bay.
For anyone looking for a natural solution to rejuvenated springtime skin, it may be worthwhile to try almond oil. Luckily, the ingredient has become a popular staple in a variety of skincare products, which range from lightweight body oils to day creams. After all, the idea of smooth, eternally young skin is certainly an appealing thought!
Photo: iStock 
---
---
SUBSCRIBE NOW
Free to join! Get the hottest fashion, beauty and celebrity news, enter exclusive subscriber giveaways and be the first to receive the full digital version of REAL STYLE magazine every month.
JOIN NOW!