Try These Pretty Pastel Manicure Ideas Now
With Spring 2016 calling for refreshing pastel hues, prepare to swap your classic French manicure for a burst of pale pink, blue and lavender shades which rival the decorative Easter eggs of the season. If you've stuck to neutral fingertips this past season, spring's arrival once again heralds the grand entrance of sweet, girlish hues. Here are a few breathtaking manicure ideas which will leave you ready for the chirping songbirds, brilliant blue skies and gentle sunlight of the weeks ahead.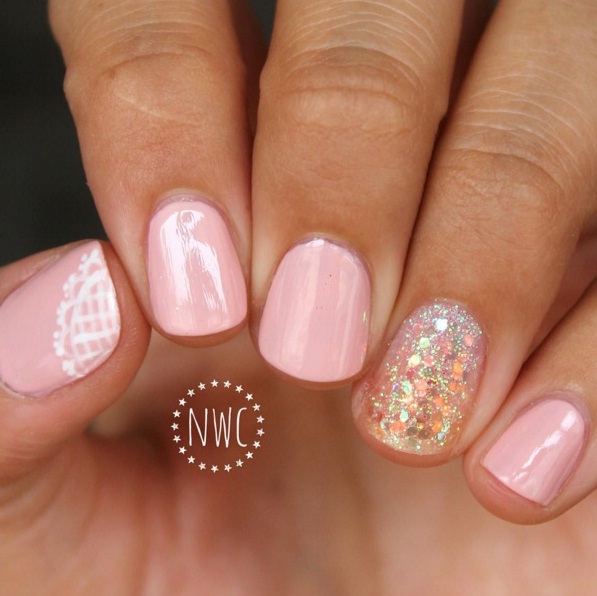 Photo: nailswithcolors on Instagram
Feminine pink talons with glittery touches: For a refreshing and ladylike manicure, try painting your nails with a coat of confectionery pink polish. Add a clear topcoat to allow your fingertips to shine, and accessorize one fingernail with white lace inspired nail art. To bring a sparkly effect to the mani, use a glittery pink nail lacquer on a separate finger as a statement look.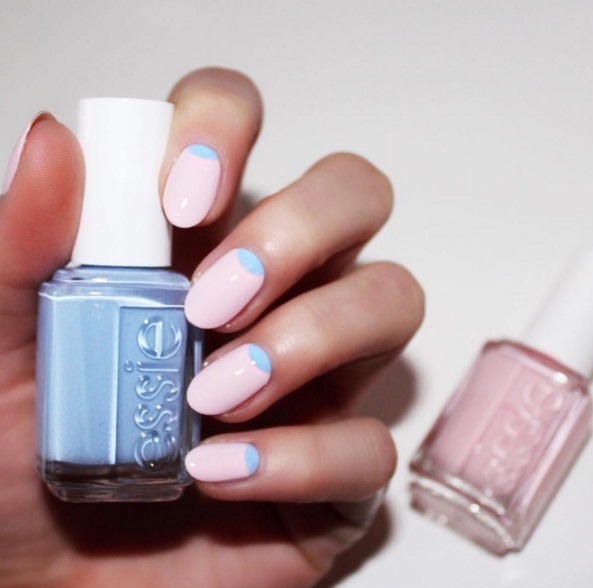 Photo: essiepolish on Instagram
Pantone Universe's Serenity and Rose Quartz nails: If you've been looking for ways to incorporate Pantone Universe's Colours of the Year for 2016 into your nails, take your cues from this nail art idea. Use Essie's cornflower blue Bikini So Teeny shade to paint the moons of your nails, and finish off the rest of the nail with a coat of Essie's creamy pale pink Fiji shade.
Photo: zoyanailpolish on Instagram
Negative space manicure with pastel blue tips: For a subtle take on the pastel manicure trend, create an artistic-looking negative space nail look with an enriched pastel blue shade. To get this manicure, polish your tips with this faded aquamarine Lillian shade by Zoya. Apply the polish in a cool zig-zag formation, and use a clear nail polish over the moons for a glossy finishing touch.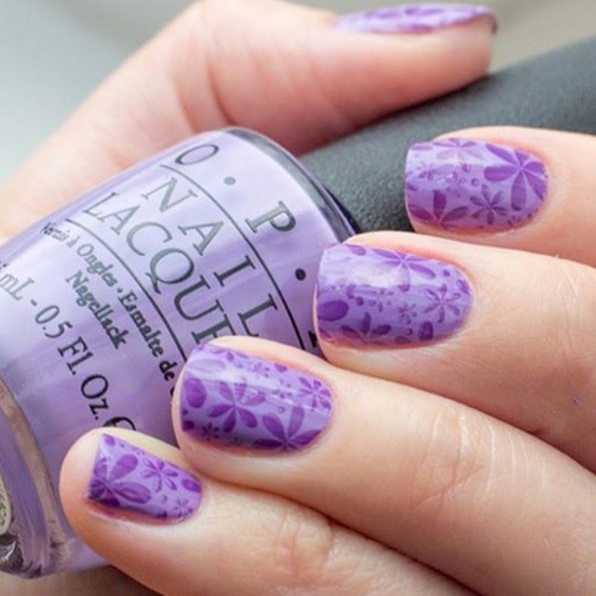 Photo: opinailsuk on Instagram
Soft purple nails with floral nail art: Give yourself a break from the usual array of pinks and blues, and adorn your nails with a punchy lilac hue this season. We are liking this bold manicure idea, which features simple rectangular nails adorned with darker purple blossoms.
---
---