Stunning Bridal Updos For Your Winter Wedding
For any blushing brides who are set to tie the knot this season, an intricate updo can bring a perfect finishing touch to your bridal beauty statement. Whether you're celebrating your nuptials at a traditional banquet hall or venturing outside the city limits for a wholesome countryside celebration, flawlessly styled locks can instantly transform you into a fairy tale princess. From a bohemian hairstyle for the earthy bride to a classic look for the traditionalist, here are three gorgeous updos for your winter wedding.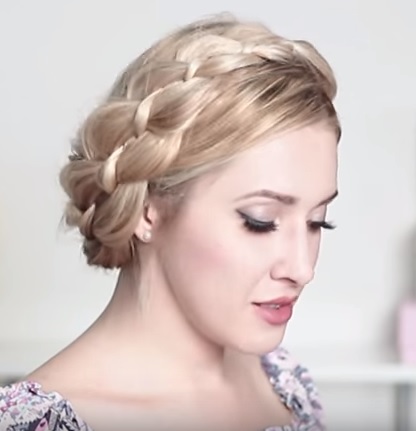 Photo: Lilith Moon on YouTube
Boho chic braided updo: To craft a dainty bohemian updo with a boho chic touch, start off with straight, well-groomed locks. Next, use a hairstyling clip to pin back a thin, face-framing segment of hair on one side of your face. Create a skinny braid next to this section and use your fingers to loosen the braided segments for a flat effect. Next, pull your locks back into a half up and half down hairstyle and secure in place with a hair elastic. Loosen the strands, and use bobby pins to fasten the braid against the back of your head. Braid the free-falling section of hair into one thick plait and fasten it to one side of your head for an effortless updo.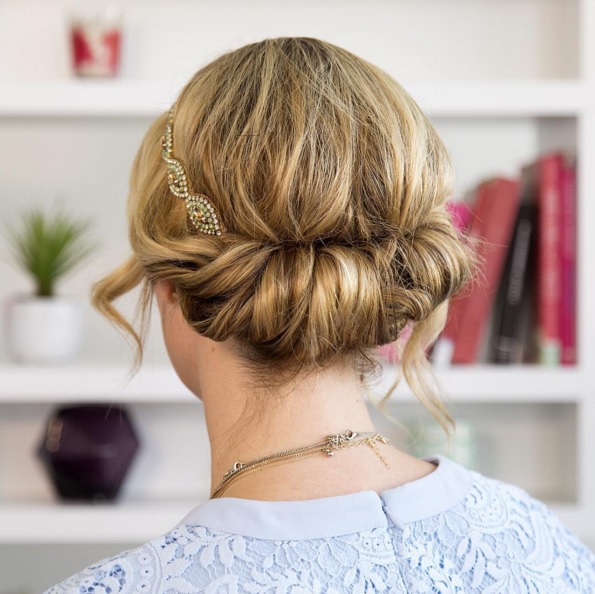 Photo: birchbox on Instagram
Bejewelled textured updo: If you prefer trendy accents, a simple updo accessorized with embellished detail may be your solution. First, start by adding gentle waves to your hair using a curling iron. Place a dainty crystal-accented hairband on top of your styled locks, and craft a loose side braid. Next, twist your braided locks into a loose roll and secure the ends into the back of your headband. Adjust any stray strands, and leave a few wavy tendrils falling softly around your visage.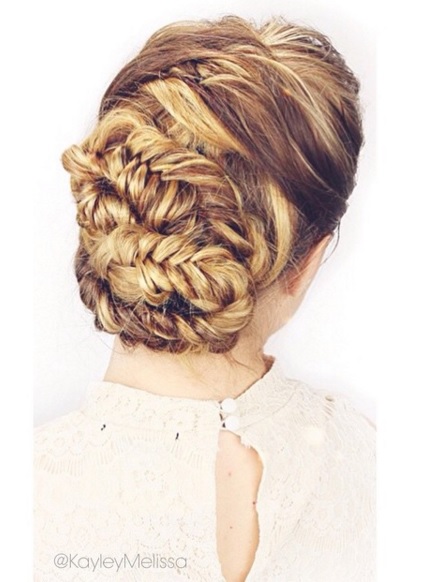 Photo: kayleymelissa on Instagram
Fishtail braided updo: For a timeless and elegant hairstyle, launch your look with flowing wavy locks in a half-up and half-down hairdo. Add volume to your crown for a bouffant effect, and then plait your locks into two fishtail braids. Once you've crafted the two braids, add texture to each plait and loosen the sections for a hint of volume. Style your braids into an intricate-looking wrapped bun and fasten the updo into place with bobby pins.
---
---