Maple Tree Sap Is A Sweet New Skincare And Health Ingredient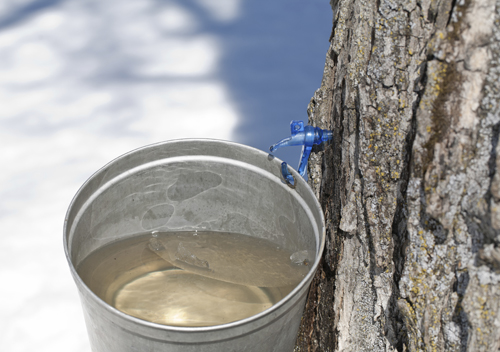 While maple syrup has long since been a sweet topping associated with the True North, it looks like another very Canadian ingredient is quickly making a splash in the world of beauty. In fact, maple tree sap may be the latest ingredient to add to your wintertime skincare regime and diet.
Officially known as acer mono sap, this surprising ingredient has been finding its way into a variety of toners, moisturizers and skin creams. Maple tree sap is said to be highly absorbent, and is also known to be packed with powerful antioxidants called polyphenols. In fact, a 2008 study published in Pharmaceutical Biology stated that maple syrup in its pure form is packed with 24 various antioxidants.
For beauty addicts looking to replenish their dry skin, it may be a breaking beauty move to consider maple tree sap as a key ingredient. The sap can nourish and hydrate your complexion, reduce the appearance of inflamed skin or treat any unwanted blemishes.
According to Wild Foodism, the antioxidants in sap also offer health benefits, and may help to shield the body from conditions like osteoporosis and gastric ulcers. As well, adding this sweet substance to your diet may also lower your blood pressure, offer anti-inflammatory benefits and prevent the effects of a hangover after a night of drinking. If you are looking to boost your immunity, maple tree sap can also help to strengthen the immune system.
Although you may associate maple syrup with pancakes, it's clear that this unexpected ingredient is far from just a sweet nothing! Whether you want to nourish your visage or introduce antioxidants into your diet, try turning to sap as a syrupy new solution.
Photo: iStock
---
---
SUBSCRIBE NOW
Free to join! Get the hottest fashion, beauty and celebrity news, enter exclusive subscriber giveaways and be the first to receive the full digital version of REAL STYLE magazine.
JOIN NOW!