Kat Von D Global Makeup Artist Erik Soto On Winter Beauty Looks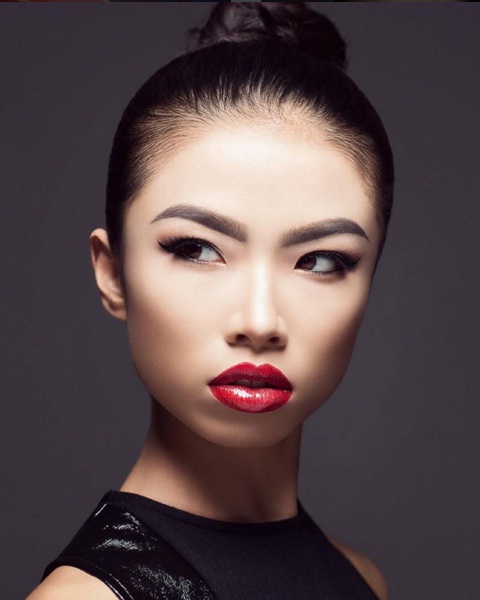 Photo: erik_soto on Instagram
With falling snow and frigid temperatures in full force, winter beauty clearly calls for dark, sultry lip colours and artful smokey eye makeup. As we search for ways to instantly upgrade our Winter 2016 makeup statements, Real Style chatted with Kat Von D Beauty global makeup artist Erik Soto. Soto, who is based in Los Angeles, shared his personal tips and techniques for embracing the season's beauty trends. From rocking a fierce red pout to concealing your blemishes, here's what he had to say about creating a flawless visage this winter.
Real Style: Which winter makeup trends would you personally recommend?
Erik: Be bold by trying new lip colours! Using more than one lip shade at once brings excitement back to wearing lip colour! Try pairing two shades of Kat Von D Everlasting Liquid Lipstick and a Studded Kiss lipstick that are similar in tone (but just different enough to keep those intrigued by your lip color guessing).
Real Style: Do you have any tips for embracing the season's bold brick red and almost black lip colours?
Erik: To create overall balance, keep the eyes defined with liner and the brows sculpted, defined but still natural in shape.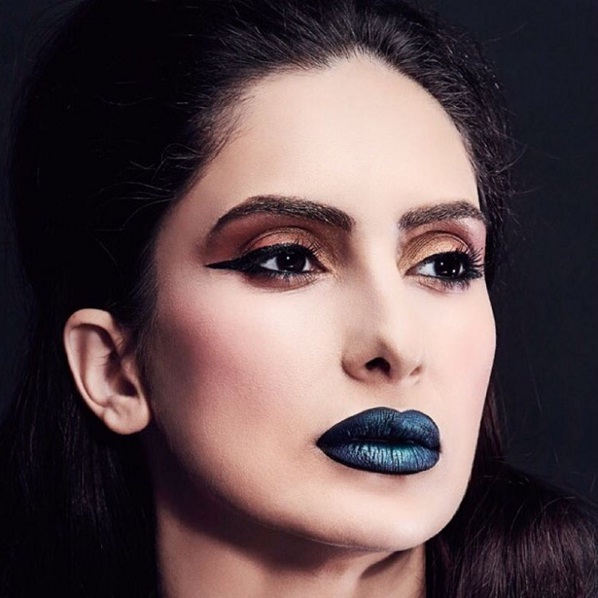 Photo: erik_soto on Instagram
Real Style: How can beauty lovers update their classic smokey eye makeup and lip colours for Winter 2016?
Erik: First! Gone be the rules! Classic smokey eyes and lip colours are nice, but I encourage you to unleash your inner artist! Regardless of season, focus on your favourite feature you love the most and begin there! It can be overwhelming to put makeup in areas you aren't used to all at once! My best advice is always practice your makeup, without the expectations of having to go anywhere. Practice makes prepared!
Real Style: How can makeup lovers master the contouring technique in a few easy steps?
Erik: Using the Shade + Light Contour palette makes contouring easy! Contouring with powder is easy, soft, and doesn't leave behind texture! First, assess what environment you are going to wear your contour. Contouring is all about creating illusions with shade and light. Then decide where on your face you see the most beneficial to contour. For me, I have a more round face so I'll start by shaping my cheeks so they appear lifted and more defined, which gives the illusion of a slimmer face. For daytime, use the lightest shades in the palette. For indoor/ lower lighting settings, you may use the Light to Medium shades. For night or dark settings, use that deeper shade and shape those cheekbones! Remember, build gradually, you can always add more for a whisper of a contour!
Real Style: What are your best tips for concealing undereye circles and blemishes using makeup?
Erik: Less is definitely more. Use a concealer just on the actually blemish or under eye and blend the edges where the discoloration stops with a small brush. Immediately set with powder for extreme long wear. Try setting your concealer with the Shade + Light Contour palette with the highlight shades!
Real Style: What are three makeup products that every woman should have in her beauty bag?
Erik: Always, a confident red lipstick, mascara, and a black eyeliner! You can survive anything with these three pals!
---
---