Easy Winter Nail Art Ideas
Although you may be hiding your frozen digits inside a pair of woolly mittens, embracing the season's nail art trends just may leave you braving the cold in an effort to show off your fancy fingers. Whether your manicure tastes lean toward pale pastel hues or brilliant plaid tips, here are a few creative winter nail art ideas to try this season.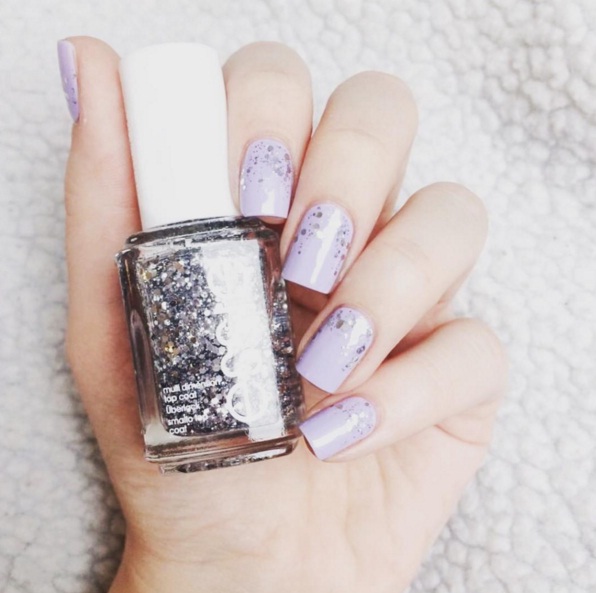 Photo: essiepolish on Instagram
Shimmering lavender tips: For a simplistic manicure with the slightest hint of artistry, take your beauty cues from this Essie nail statement. Apply a coat of Essie Virgin Snow shade to bring the look of icy frozen lavender to your fingertips. To bring a softly sparkling touch to your newly crafted manicure, accessorize your nails with tiny drops of Essie Set In Stones metallic glitter polish.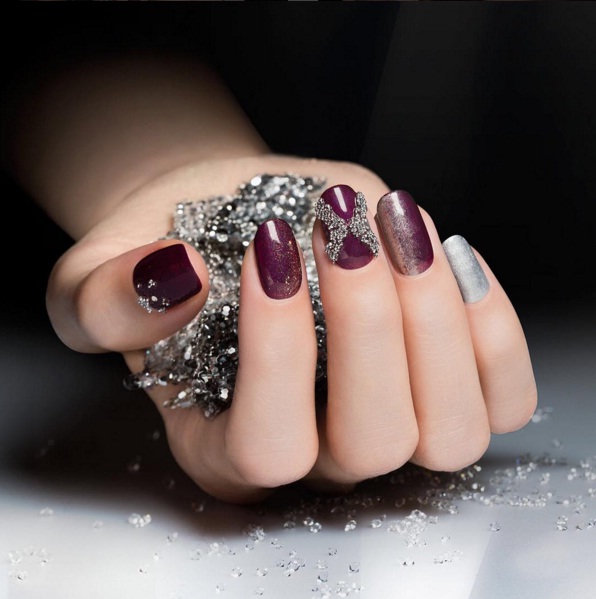 Photo: opi_products on Instagram
Dark purple nails with striking silver accents: The holiday season may be long gone, but you can still embrace enriched wintertime shades and silver sparkle on your polished talons. This mani uses shades from OPI's Starlight Collection for a winning combination of plum and silver. To achieve the look at home, start off with a base coat to prepare your nails. Apply a subtle coat of OPI's I'm In the Moon for Love colour to four of your fingernails, with the exception of your pinkies. Next, paint a coat of I Drive a Supernova sterling silver on your pinky nails and add a second layer of the plum nail colour to your other fingernails. Use the silver to craft an ombre effect on your ring fingers, and add a glittery touch with the glittery pink Ce-less-tial is More shade. For a finishing touch, create a small "V" on your middle fingers. Complete your nail statement with metallic rhinestone nail decals for a striking effect, and seal your new manicure with a top coat.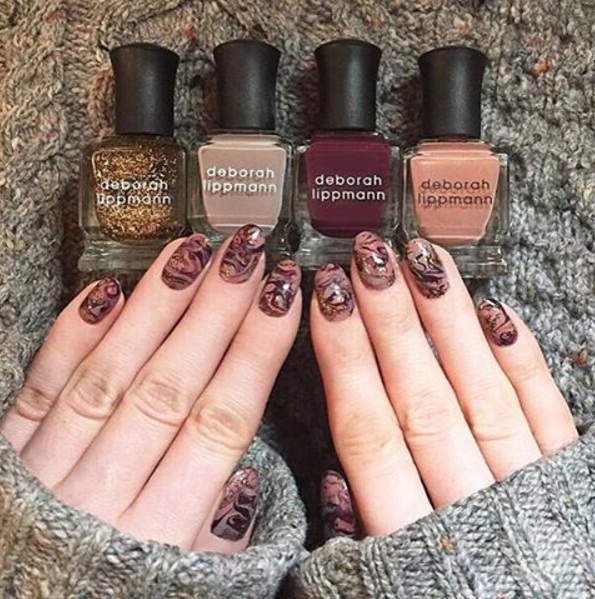 Photo: deborahlippmann on Instagram 
 Warm earthy tones and swirling marble designs: This eye-catching mani by Deborah Lippmann uses shades from the brand's Roar collection. For a similar effect, achieve easy marble nails with taupe She Wolf, honey gold glitter Can't Be Tamed, berry-toned Miss Independent and a dusty pink Earth Angel (from the brand's Summer 2015 line). Create your marble nails by applying a base coat, and then carefully dipping your fingers into a small glass bowl filled with warm water and drops of all four colours.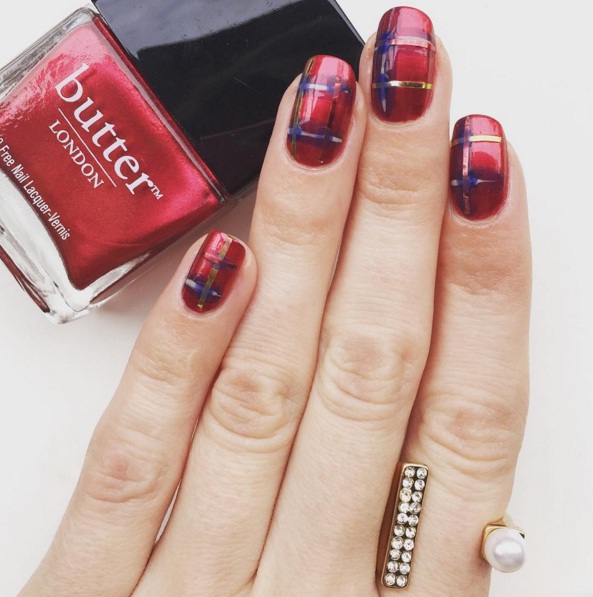 Photo: monicahues on Instagram
Brilliant red plaid nail art: Try channelling the warm patterns of the season by stepping out with bold plaid fingertips. This patterned manicure by New York City-based nail artist MonicaHues uses BUTTER London's Knees Up Nail Lacquer for a vibrant red base coat. Use thin striping tape applied in a checkered formation to achieve a cool plaid effect.
---
---
SUBSCRIBE NOW
Free to join! Get the hottest fashion, beauty and celebrity news, enter exclusive subscriber giveaways and be the first to receive the full digital version of REAL STYLE magazine.
JOIN NOW!