Are Kat Von D And Too Faced Joining Forces For A New Collaboration?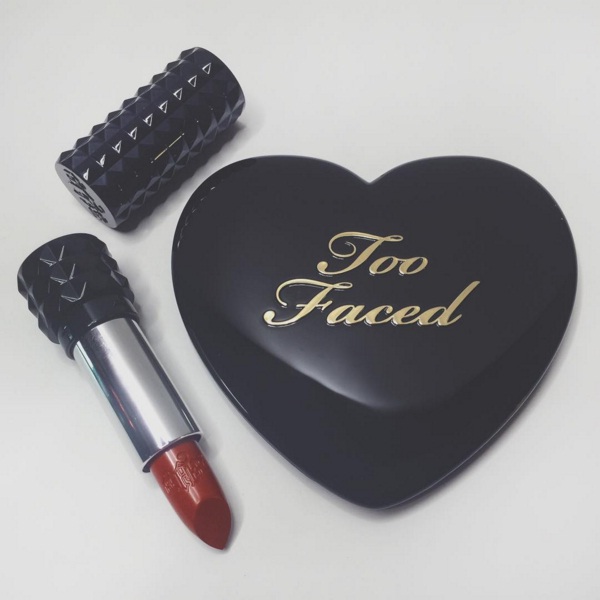 Photo: thekatvond on Instagram
While Kat Von D is already known for having her own makeup line, it looks like the 33-year-old tattoo artist may be joining forces with another popular beauty brand. According to Refinery29, Von D initially dropped clues about a possible collaboration with Too Faced three months ago.
On her official Instagram account, the edgy dark-haired beauty shared a snapshot of a bold red Kat Von D Studded Kiss lipstick placed next to a Too Faced Soul Mates Blushing Bronzer.
Von D captioned the photo with "@katvondbeauty + @toofaced = ❤", which suggested the possibility of a beauty collaboration between the two brands.
This week, Too Faced founder and chief creative officer Jerrod Blandino also shared an Instagram snapshot of himself seated with Von D. In the black and white photo, the dynamic duo can be spotted kneeling at a table covered with beauty products.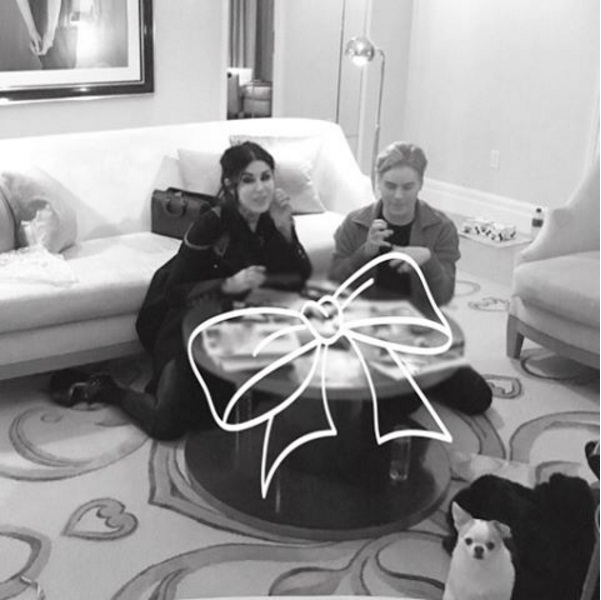 Photo: jerrodblandino on Instagram
Blandino also shared a playful caption, which read "True Love… #BetterTogether @thekatvond @toofaced #katvondbeauty #AreYouReady?"
Although it may be too early to know the full details of a possible collaboration, it certainly seems like a makeup partnership may be in the works. In the meantime, beauty lovers will have to stay tuned for further information on a potential new launch.
---
---