Top April 2017 Concerts in Toronto
With summer around the corner, many of us are getting ready for the much-anticipated music festival and concert season. With Ed Sheeran and Drake releasing two of the biggest albums of 2017 thus far, many of us Canadians are itching to go to a live show. While there may not be many big name artists headlining the city this month, it seems there are quite a few oldies but goodies to check out. Here are some of the top concerts in Toronto for April.
Bon Jovi seems to be one of those bands that appeal to music lovers of all ages. Even after over two-decades in the rock and roll industry and changing two band members, Bon Jovi isn't showing any signs of slowing down. With classics like "It's My Life" and "Shot Through The Heart", the band knows how to work a crowd. Back for another tour, Bon Jovi is in Toronto for two nights this month, much to the pleasure of their loyal fans.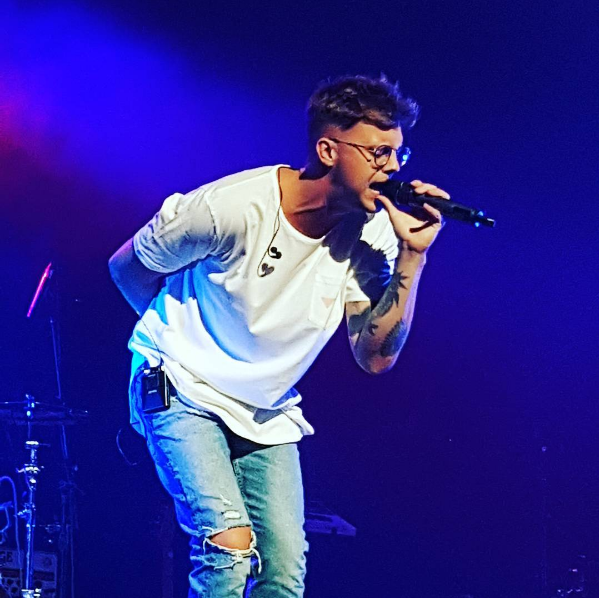 Photo: ckryzanowski from Instagram
After the success of his 2014 song "We are Stars", Virginia to Vegas released his full-length album Utopia this past December. The Toronto-based artist is slowly but surely making his way into venues across the country. He recently rescheduled his April 6th hometown show to April 15th at the Mod Club. Though he is not officially on tour, Virginia to Vegas is a must-see for those with a taste for indie pop music.
If you weren't a boy band fan in the late 90s, chances are you listened to the likes of Good Charlotte. The punk band made twins Benji and Joel Madden household names. After a hiatus that lasted from 2011 to 2015, the band returned with a new album in 2016 and are now touring. Punk rock fans can belt out popular tunes like "Little Things" and "The Anthem" on April 19th at The Danforth Music Hall.
Photo: otownofficial from Instagram
Before there was One Direction and X-Factor, there was O-Town and Making the Band. Early 2000s kids will remember O-Town as the season one winners of the MTV-produced reality show. Their hit "All or Nothing" topped the charts just before the demise of our beloved boy bands. After reuniting in 2013, sadly without heartthrob Ashley Parker Angel, O-Town is now on tour and making a stop in Toronto. Boy band lovers can have a taste of O-Town nostalgia when they play Mod Club on April 25th.
First formed in 2007, The Maine actually toured with Good Charlotte in the fall of 2008. Ten years and five albums later, the alternative rock band recently added one more album to their collection. Lovely, Little, Lonely was released April 7th while the band was on tour. After a number of American shows, The Maine is making their way to Toronto on April 25th at the Phoenix Concert Theatre.
---
---
SUBSCRIBE NOW
Free to join! Get the hottest fashion, beauty and celebrity news, enter exclusive subscriber giveaways and be the first to receive the full digital version of REAL STYLE magazine.
JOIN NOW!